All events for 33rd Effective Speaking Course
August 2019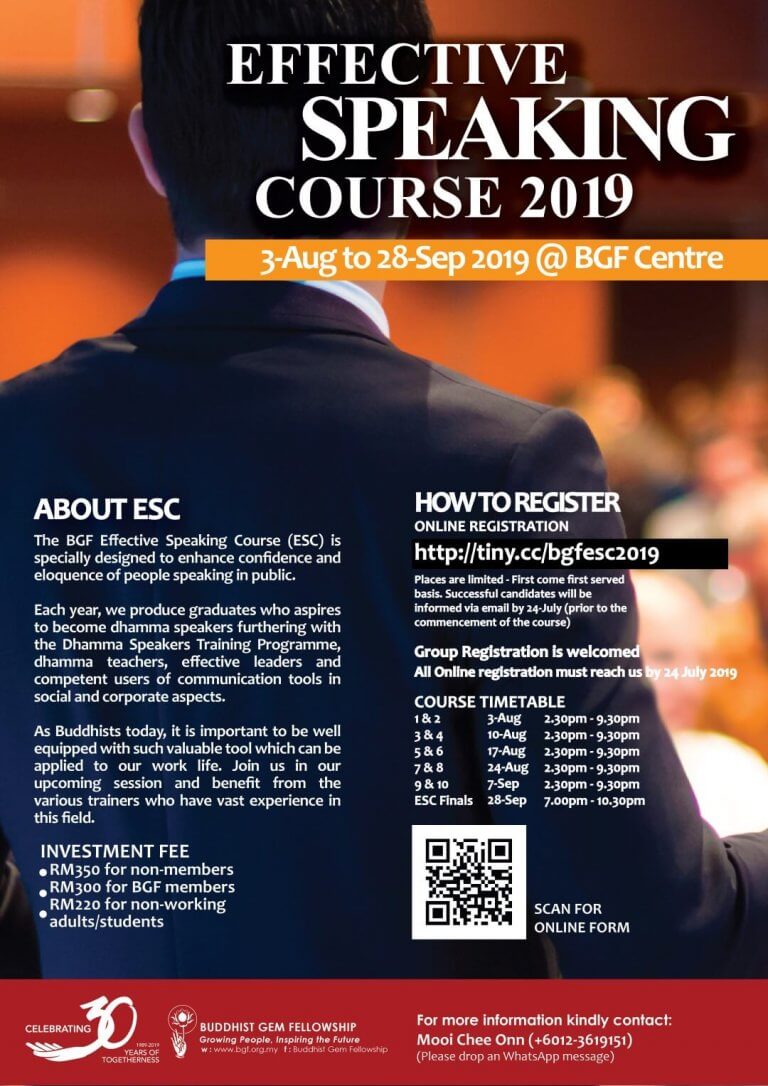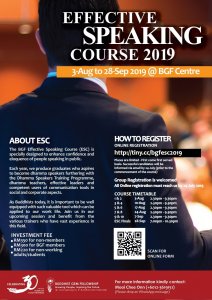 Whether it's a sales presentation that didn't quite go as planned, or an opportunity turned down because of a fear of public speaking, or even your most current presentation to you boss, all of us have faced situations where better public speaking skills would have altered the course of our life.
This is especially true for people who suffer from a crippling fear of public speaking, fear which often holds them back from opportunities for leadership and advancement.
As Buddhists today, it is important to be well equipped with such valuable tool which can be applied to our work life. Join us in our upcoming session and benefit from the various trainers who have vast experience in this field. Come and join our Effective Speaking Course. Do not let the fear of Public Speaking hold you back! REGISTER NOW!
Find out more »
September 2019
Calendar powered by The Events Calendar