Sun@BGF – The Six Great Gifts by Bro. Tan Siang Chye
July 21 @ 9:00 am

-

11:30 am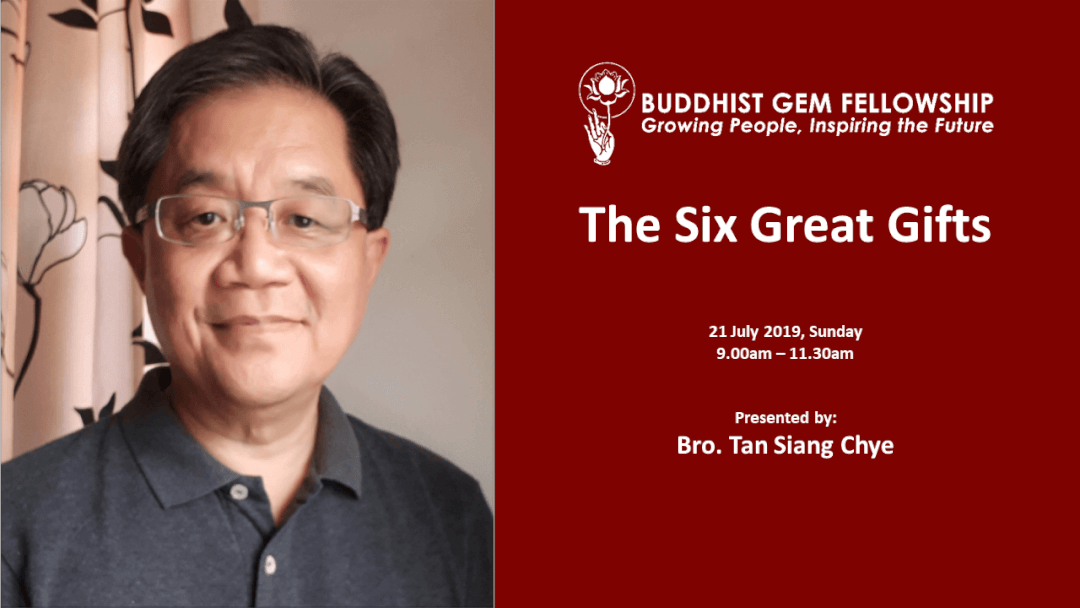 Date: 21st July 2019, Sunday
Time: 9.00am to 11.30am
Title: The Six Great Gifts
Speaker: Bro Tan Siang Chye
Synopsis
Based on AN1.6 and AN6.30, when the Buddha attained Enlightenment, the six great qualities of unsurpassable seeing, hearing, gaining, training, service, and recollection also arose in him. The study and practice of these great qualities directs mankind towards transcendence of worldly restraints, suffering and the achievement of the highest happiness.
Speaker Profile
Bro. Tan Siang Chye began learning at Buddhist Institute Sunday Dhamma School, Brickfields at the age of 12. Among his early teachers were the late Ven. K. Sri Dhammananda and the respected Ven. H. Gunaratana.
He has served as Vice-Chairman,then Chairman of the Buddhist Missionary Society Youth Section at the Brickfields Maha Vihara and as the Exco of the parent body, B.M.S. Bro. Tan was appointed the Director of Nalanda Institute Malaysia in 2014. He was also appointed lay advisor to the exco of the Subang Jaya Buddhist Association in 2016. He is an active Dhamma speaker, giving talks in Malaysia and Singapore. His talks centre around daily practice of the Dhamma and how this transforms one's life. Bro. Tan is a striving meditator, practising the satipatthana method regularly.
Before retiring in 2017, Bro.Tan worked as a senior academic in Taylor's University.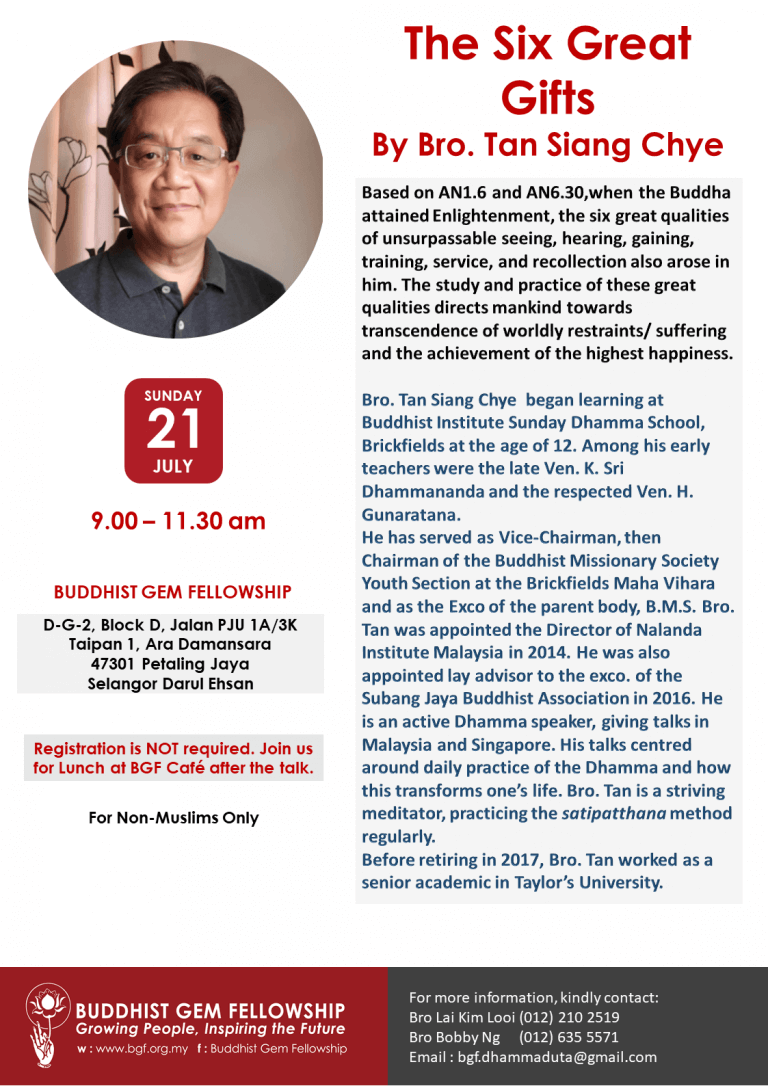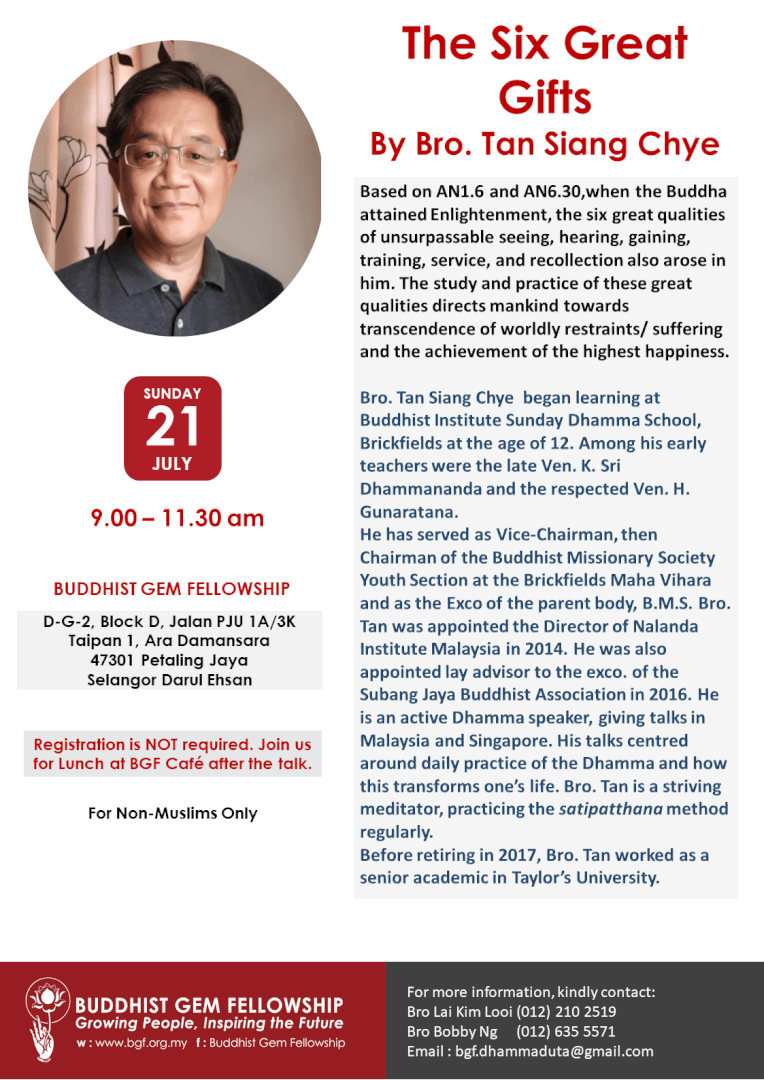 Related Events
Calendar powered by The Events Calendar