Ajahn Brahm is dropping by at BGF again this year. Check out the upcoming events that is in store while Ajahn is here!
BGF hosts a Dhamma talk in addition to various activities on two selected Sundays every month. See what's coming up here.
If you require a listening ear, please do give us a ring during the following times:
Time: Monday to Friday. 7.30pm – 9.30pm
Helpline numbers: +603-7859 9610 or +603-7859 9682
Time: Wednesdays: 8:30pm – 10:30pm
Time: Thursdays: 8:30pm – 10:30pm
Time: Saturdays: 10.00am – 12.00pm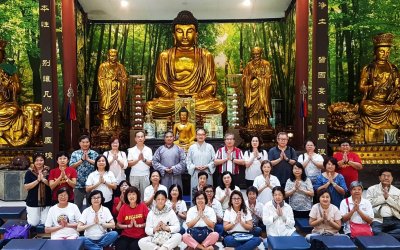 'Balik kampung' to Raub has always been a private and personal trip for me. However, the memorable 'balik kampung' of Saturday, July 27, 2019 with 30 kalyana mitra led by Sis. Dolly Teoh, was a fun experience of food and Dana. Sis. Dolly, who was also the time keeper, made sure we boarded the bus safely at each stop we made.