by Sis Diana Gatot, 25 December 2019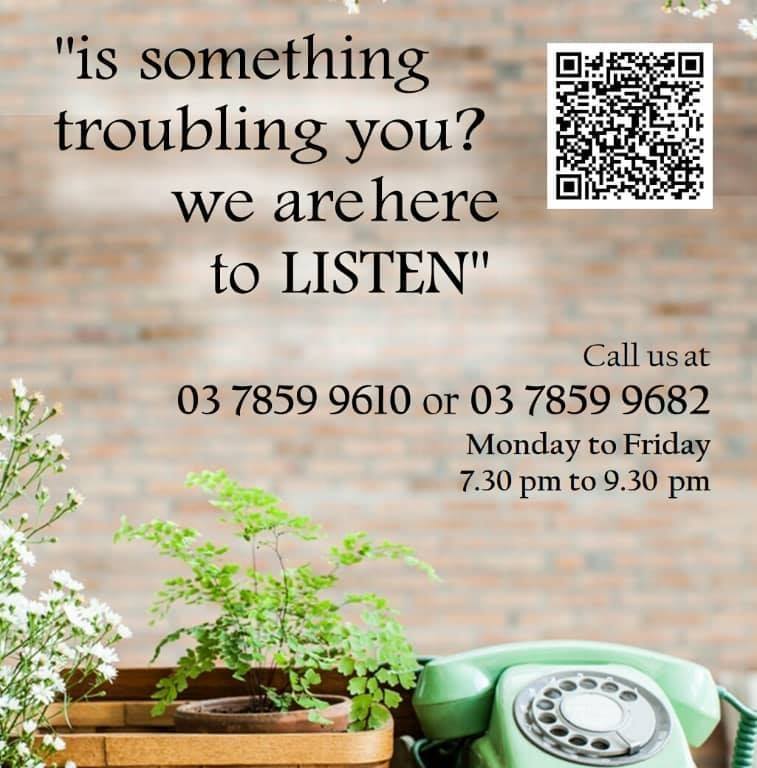 Level 1 of BGFCU's 27th Counseling Course, which ran for a total of 8 sessions from 29 September thru 8 December 2019, has just ended.
I was introduced to this course at a BGF counseling workshop held in July 2019 to promote this counseling course. The workshop was an eye-opener to me. The speakers did a great job in explaining how we can learn to listen with our hearts, and use effective coping skills to help ourselves and others. I was so impressed I signed up for both Levels 1 and 2 of the course on the spot.
I have enjoyed every session of the course and looked forward to each class. I find the speakers to be knowledgeable, patient and engaging, and the course content to be informative and interesting. Level 1 offers a basic understanding of psycho-social development in life, stress management, communication skills, conflict resolution as well as the analysis of personal goals and values. This course teaches self-awareness and basic self-counseling skills, and for me, it has been a journey in the self-discovery of my personality type and state of mental health.
We had 41 participants and each session had a good turnout. We were like a big family interacting and engaging in activities. Level 1 is a basic component that is beneficial to anyone who wants to understand themselves better and to have better relationships with family and friends. Initially, I assumed this course was to train participants to help others but instead I learned more important skills such as self-understanding and self-help. We need to know ourselves before we can understand and help others. Personally, I am pleased with the overall course structure and the speakers.
In our current era, young adults face considerable hurdles in their journey of growth. I have learnt that a positive word of encouragement and a listening ear can help change anyone's destiny. One immediate benefit for me is that I am now a better communicator and listener, and am now able to reach out to my 17-year-old daughter, and this has improved our relationship dramatically. By applying what I have learnt from the course, I am able to help her deal with her teenage problems more effectively.
I strongly recommend this course to everyone. I will encourage my daughter to join the next counseling course with the hope that she too will be able to experience the same things I did and perhaps empower others. I am forever grateful to the BGFCU and I look forward to moving on to Level 2 in January 2020.