BGF hosts a Dhamma talk in addition to various activities on two selected Sundays every month. See what's coming up here.
Sunday, Buddhist Gem Fellowship, Ara Damansara
No event found!
If you require a listening ear, please do give us a ring during the following times:
Time: Monday to Friday. 7.30pm – 9.30pm
Helpline numbers: +603-7859 9610 or +603-7859 9682
Time: Wednesdays: 8:30pm – 10:30pm
Time: Thursdays: 8:30pm – 10:30pm
Time: Saturdays: 10.00am – 12.00pm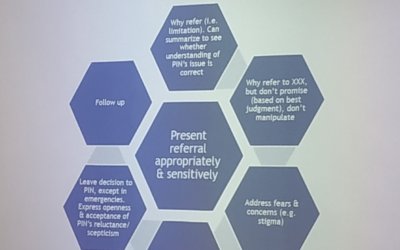 Referral Procedure Workshop was conducted on 27 July 2019 by our registered counselor, Sis Siew Yin Heng. This was the 4th workshop in the 2019 series of our Continuous Professional Development (CPD) training for Para-Counselors (PCs).