BGF hosts a Dhamma talk in addition to various activities on two selected Sundays every month. See what's coming up here.
Upcoming Events
September 1 @ 9:00 am
-
11:30 am
If you require a listening ear, please do give us a ring during the following times:
Time: Monday to Friday. 7.30pm – 9.30pm
Helpline numbers: +603-7859 9610 or +603-7859 9682
Time: Wednesdays: 8:30pm – 10:30pm
Time: Thursdays: 8:30pm – 10:30pm
Time: Saturdays: 10.00am – 12.00pm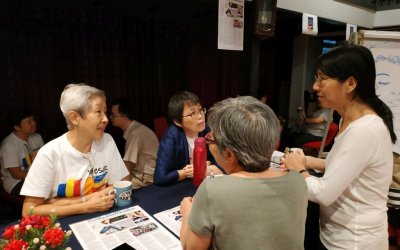 On 19 May, Wesak Day 2019, BGFCU set up a Listening Booth corner on the 2nd Floor of the BGF Centre, offering devotees a relaxed yet private environment for a chat over a cup of tea. The Booth was open from 10 am to 4 pm, and received a steady stream of visitors who stayed for a chat with our helpline para-counselors.