Ajahn Brahm is dropping by at BGF again this year. Check out the upcoming events that is in store while Ajahn is here!
BGF hosts a Dhamma talk in addition to various activities on two selected Sundays every month. See what's coming up here.
If you require a listening ear, please do give us a ring during the following times:
Time: Monday to Friday. 7.30pm – 9.30pm
Helpline numbers: +603-7859 9610 or +603-7859 9682
Time: Wednesdays: 8:30pm – 10:30pm
Time: Thursdays: 8:30pm – 10:30pm
Time: Saturdays: 10.00am – 12.00pm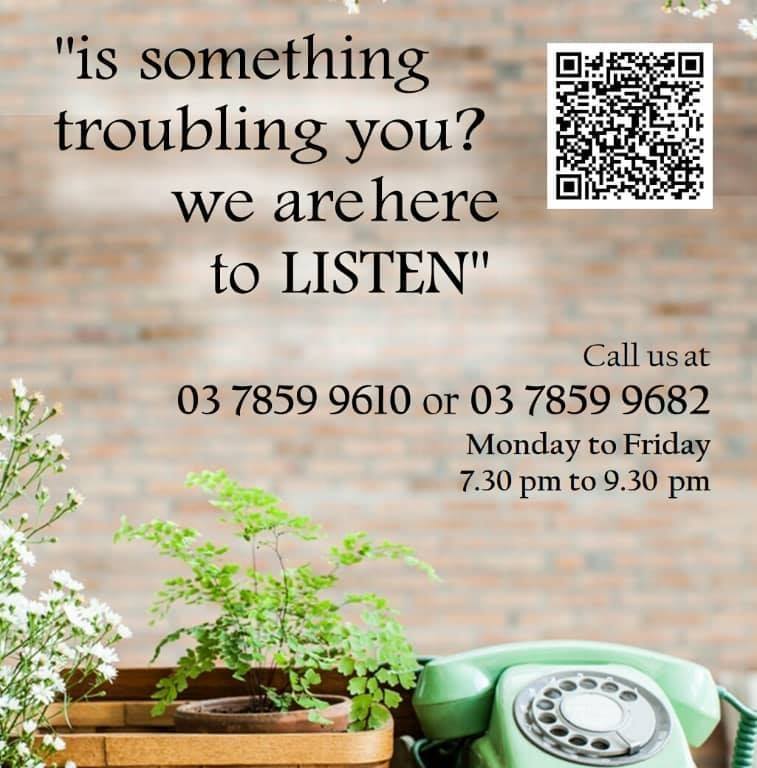 27th BGF Counseling Course Level 1 started on 29 September 2019 The 27th Counseling Course Level 1 started with a bang with our Bro. Keek Seng Bee's presentation on 'In Pursuit of Happiness'. There were 41 registrants in total with 39 of them turning up at the first...