BGF hosts a Dhamma talk in addition to various activities on two selected Sundays every month. See what's coming up here.
If you require a listening ear, please do give us a ring during the following times:
Time: Monday to Friday. 7.30pm – 9.30pm
Helpline numbers: +603-7859 9610 or +603-7859 9682
Time: Wednesdays: 8:30pm – 10:30pm
Time: Thursdays: 8:30pm – 10:30pm
Time: Saturdays: 10.00am – 12.00pm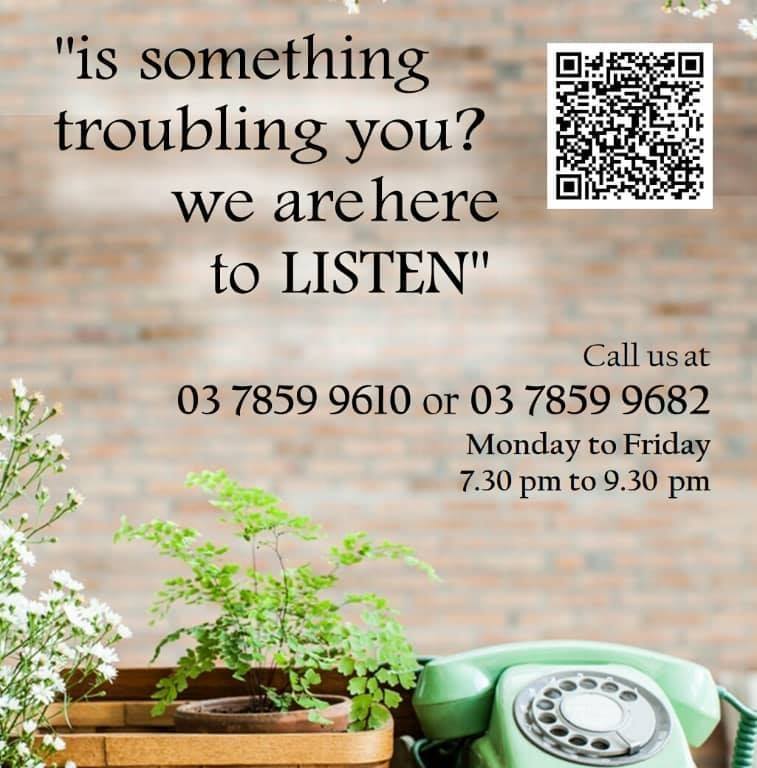 We regret to inform you that BGFCU Helplines phone and face to face counseling will be suspended from 18-31 March in view of PM's announcement of restrictive movement order, which required us to close-down our premises. You can leave a message at +6011-59944384 and we...