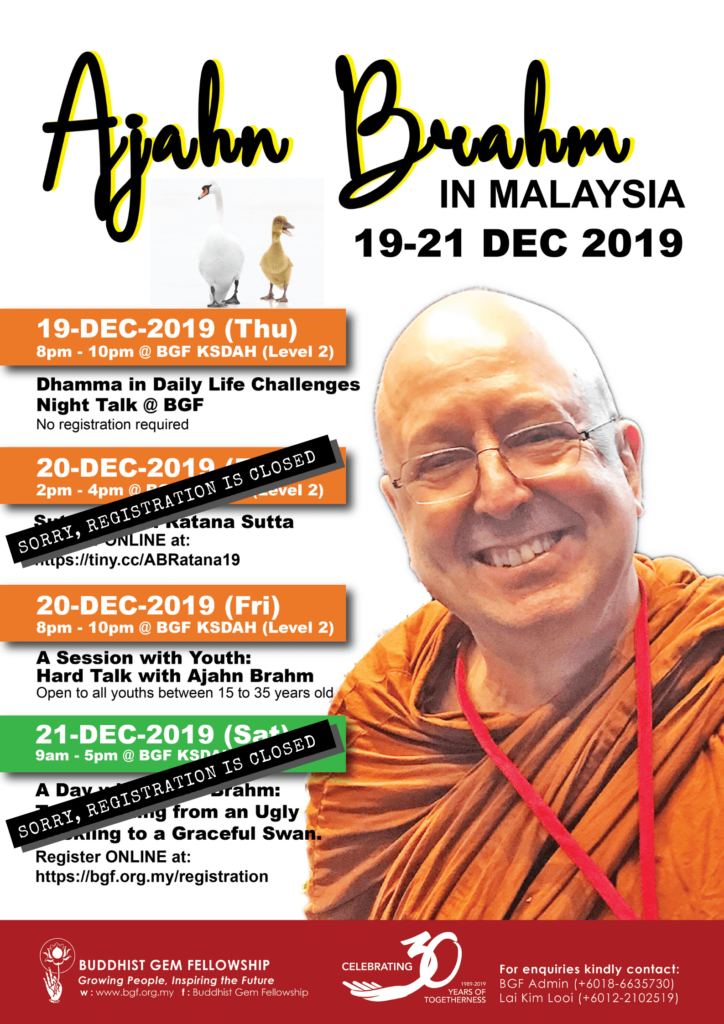 Thank you for supporting the upcoming series of events with Ajahn Brahm hosted at Buddhist Gem Fellowship from 19-21 Dec 🙏🏻
Due to overwhelming response, we are unable to accommodate more registrations nor walk-ins for:
A Day with Ajahn Brahm on Saturday, 21 December, 9:00am – 5:00pm
Ratana Sutta Study on Friday, 20 December, 2:00pm – 4:00pm
Fret not! We are working on getting the talks live-streamed on YouTube to you. Stay tuned for further updates!
Alternatively, you can also attend Ajahn's Talk on Thursday, 19 December, 8:00 – 10:00pm, for which you do not need to register.
Hard Talk with Ajahn Brahm – Happiness for Millennials on Friday, 20 December, 8.00pm – 10.00pm is still open for registration! Register now:
We look forward to welcoming you at BGF for a meaningful series of events with Ajahn Brahm 🙏🏻