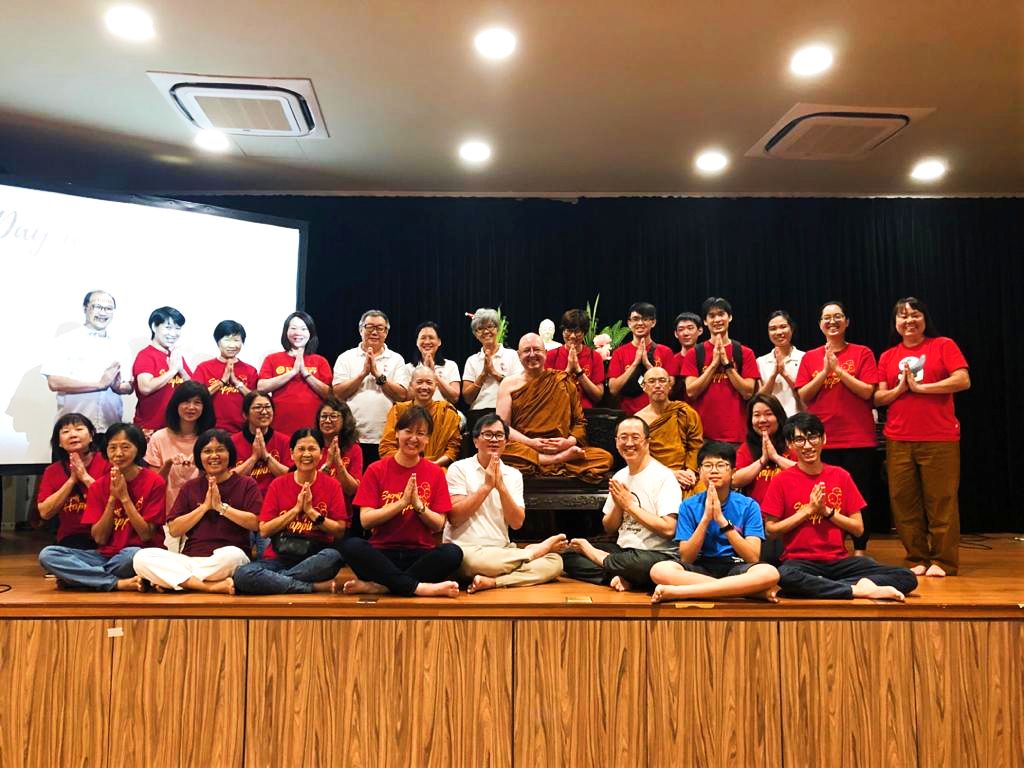 This year, we in BGF were very fortunate to have Ajahn Brahm conducting four events before proceeding to Mahindrama Temple Penang to conduct a meditation retreat. His sharing of universal love and compassion in all his events was indeed the hallmark of his presence wherever he went. All the fortunate volunteers and participants in all his events were thrilled and expressed their gratitude for his enlightening teachings, sweetened with his light heartedness. His anecdotes and answers to the many questions were spot on and left many amazed at his sharp and witty but realistic responses. Most of the events ended with participants asking for more which we knew was never enough when it comes to Ajahn Brahm. Again, true to his teaching of kindness, he will meet the request of his fans by committing to hold a nine-day retreat together with more talks in December 2020 for us in the Klang Valley.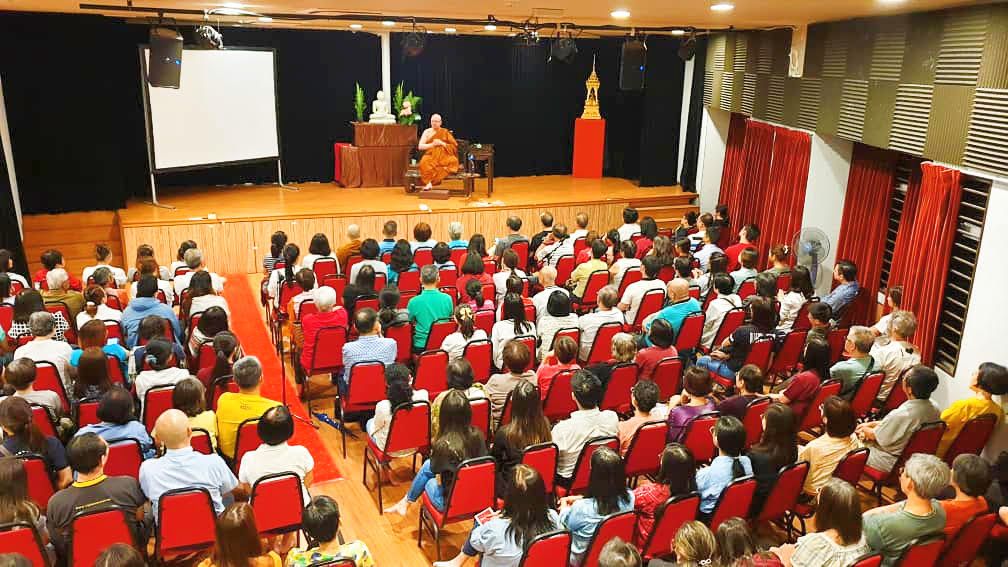 The four events held at BGF in 2019 were:
a Dhamma talk on 19th December about daily challenges
a Ratana Sutta class on the afternoon of 20th December
an engagement with youths entitled Hard Talk on the night of 20th December and 4) a seminar on 'Transforming from an Ugly Duckling into a Graceful Swan' on 21st December.
These events were planned to benefit a very broad range of devotees from young to old and non-Buddhist to diehards.
All the events were fully packed with many registrants arriving early to get the best seats to enjoy every moment of Ajahn Brahm's dramatic presentation of the Buddha Dhamma. This year, we can live stream all the events for the benefit of all and live up to our goal of "Serving Dhamma To All".
Kudos to all the volunteers for the four events performing the highly regarded Dana from offering requisites to helping spread the wonderful Buddha Dhamma. May the merits generated by all of you be shared with all your loved ones wherever they are.