Would you like to understand your teens better?
Would you like to be their trusted pillar of support?
Back for the 5th year…
Bridging Minds Joining Hearts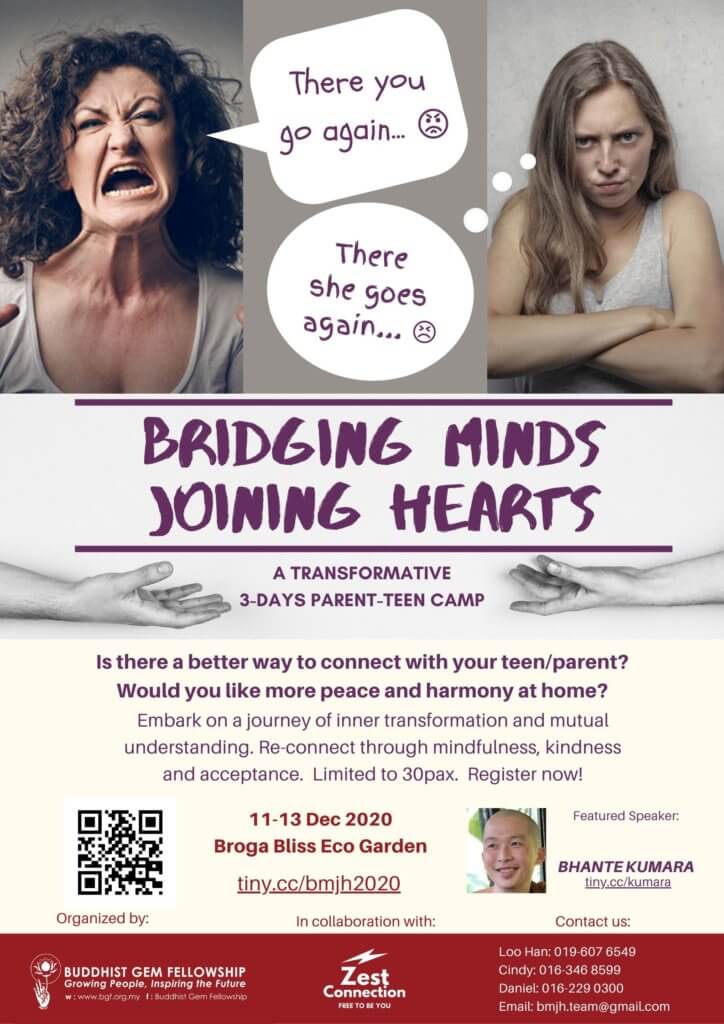 Date: 11 Dec – 13 Dec 2020 (11th is a holiday in Selangor)
Venue: Broga Bliss Eco Garden, near Semenyih
Teen Age: 13-19 years old
Registration is now open. Further information available in events page.