A youth's perspective on the Forum: "The Road to Real Happiness"
by Chris Lim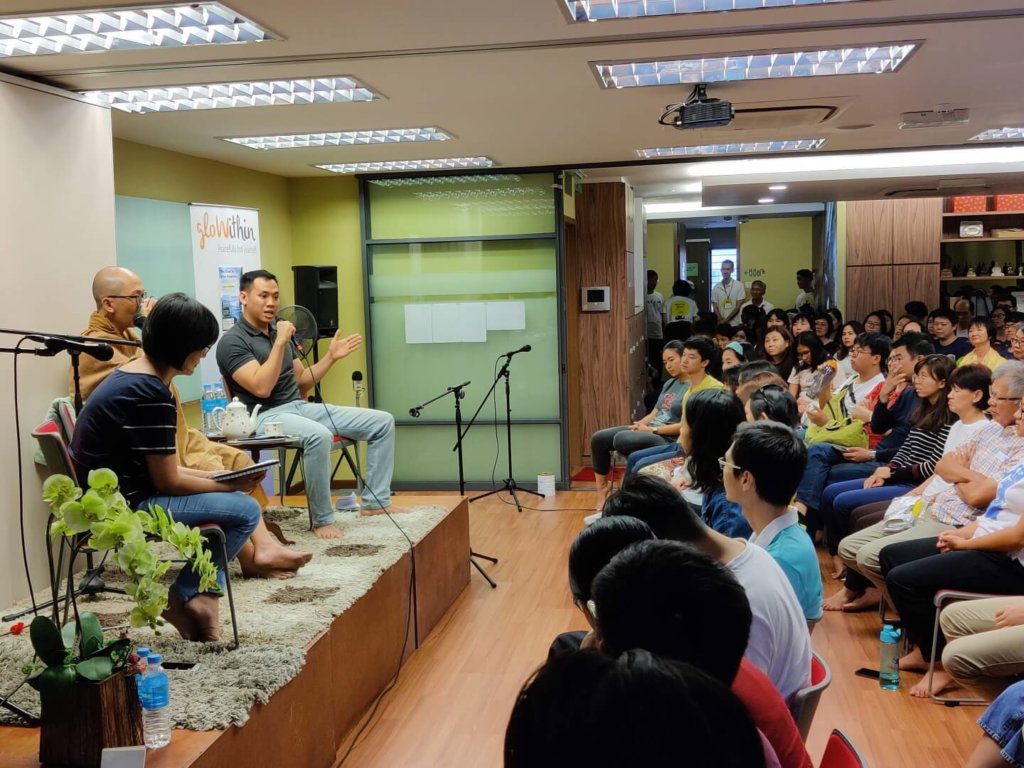 Everyone wants happiness, but what is happiness to you?
On 29.02.2020, youths & adults attended a forum with Kumara Bhikkhu & Max Lee to discuss the challenges faced by the youths and teens.
Tranquility & Serenity
As I entered the room, the atmosphere felt very relaxing. The session begun with a simple and peaceful mediation led by a representative from GloWithin, allowing us to calm our minds and body before the sharing began.
The Secret to Happiness
Many valuable lessons and tips were shared by the speakers. However, there are some that, in my opinion, are particularly helpful for the youths.
Dare to Dream!
This is commonly overused yet very true that life is too short to play it safe. I agree very much with Max Lee on this. Do what makes you happy, be daring to dream about it, and be daring to take action on it.
Maintenance
Like a vehicle, after miles of driving, it must stop and rest for maintenance. This is especially true for humans too. Remember to take a step back, take a rest, have a Kit Kat (message not sponsored by Kit Kat).
Is okay to feel unhappy, but don't get lost in it.
It is inevitable that youths will face some unhappiness in our lives. Getting a bad grade. Arguing with your friends. Feeling like your parents or siblings don't understand you.
It is alright to feel a little sad occasionally, we are only human. But when you find yourself getting lost in that unhappiness, take a walk, take a deep breath. Remember: This too shall pass.
To be happy, we must deal with what we are unhappy about.
It is not easy, but it is a necessity. If there is something bothering you, be brave and face it. Because if we don't, it will only hurt us more.
Instead of constantly seeking for happiness.
Try looking for CONTENTMENT.
As Bhante Kumara humourously shared, if a person is crazily happy for every minute of the day, this person will eventually get bored of being happy.
Instead, try being content.
For me, it makes me happy, light, and calm, just by drinking a glass of water. It may sound odd, but it is sustainable happiness to me.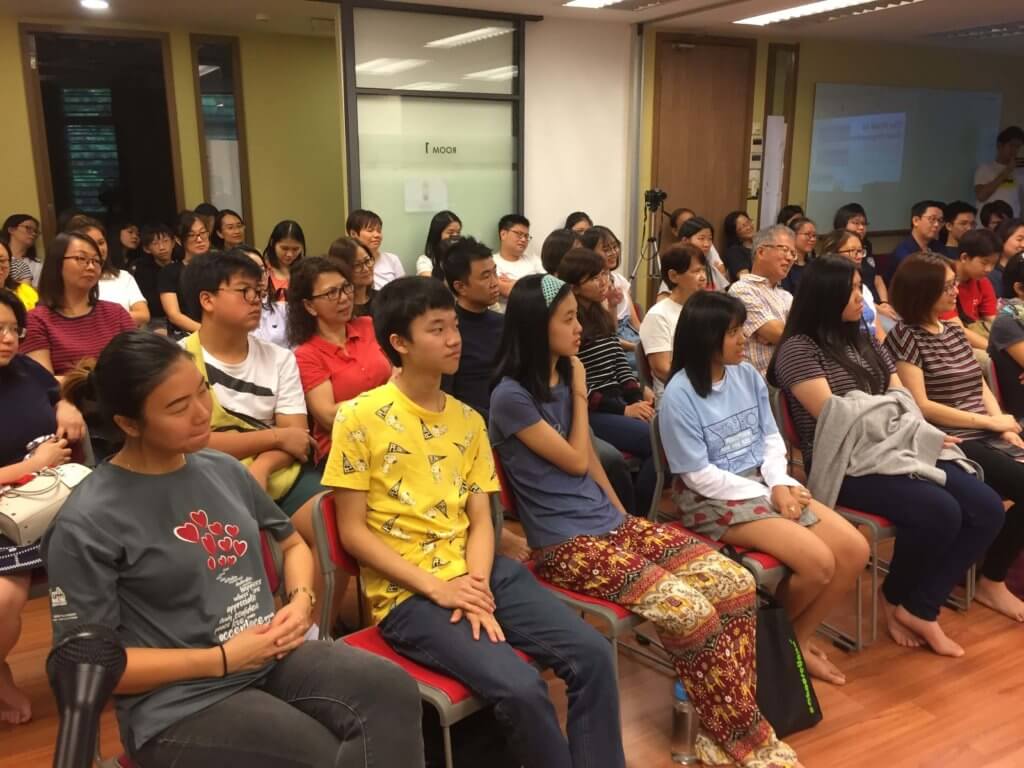 The Speakers' Dynamics & Atmosphere
It was a delight attending the session as it was a unique experience for myself. The speakers were both very practical by using real life examples. Max Lee even shared some of his very personal stories to the crowd which made the crowd laugh in joy.
Towards the end, the floor was opened to the audience to ask some questions. Some in the audience shared their very own concerns and stories to the crowd. It felt like a very safe environment to share. A venue free from judgment and filled with compassion.
Conclusion
So, what sorcery is Happiness?
My answer, it is a sorcery you can obtain, and it will be sustainable if you look at it in the right direction.
For starters, maybe try feeling grateful for the little things that happened in your life. Even just having a glass of clean water.
Thank you and kudos to the organisers, Youth Connection, GloWithin, and Buddhist Gem Fellowship, for putting this wonderful event together.