by Sister Fooi Foong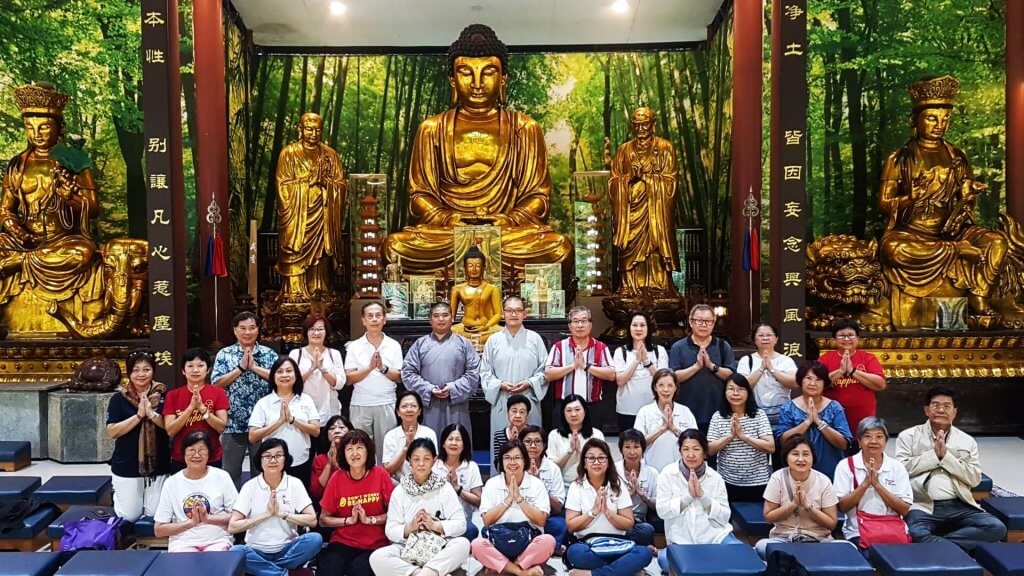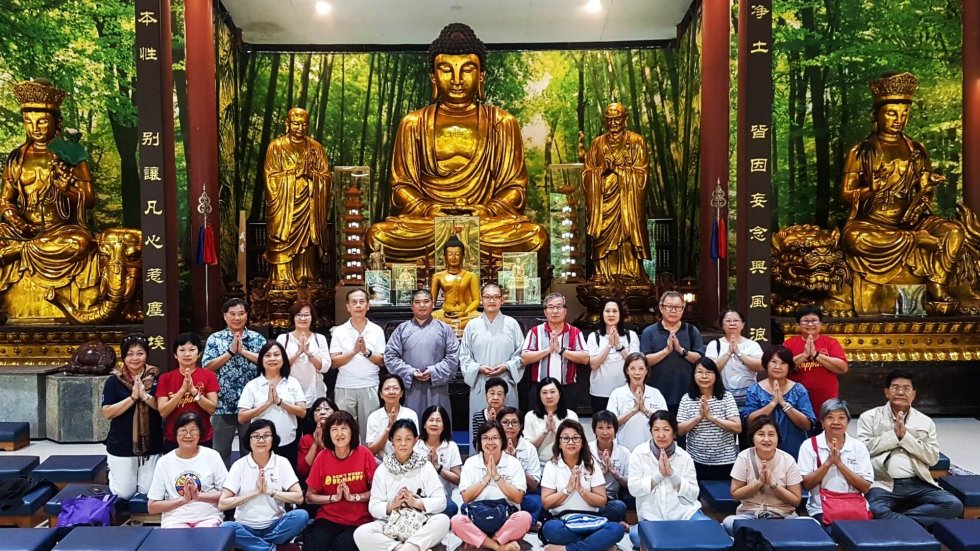 'Balik kampung' to Raub has always been a private and personal trip for me. However, the memorable 'balik kampung' of Saturday, July 27, 2019 with 30 kalyana mitra led by Sis. Dolly Teoh, was a fun experience of food and Dana. Sis. Dolly, who was also the time keeper, made sure we boarded the bus safely at each stop we made. Many thanks to her, and also her cousins for their personal assistance in Raub.
Everyone must have been very excited about the trip as they were all so punctual. We even boarded the bus before the departure time and left Wat Chetawan earlier than scheduled.
Our full day program began with a stop at Bentong for breakfast where we visited the morning market at Bentong Walk. Later we had our lunch at Raub Radha Curry House which is famous for its fish head, and chicken curry. Our Tour Manager, Bro. Richard Moo, had ordered the famous curry puffs from Kim Fah Teahouse for us in advance. Most of us also ended up buying 'kaya' puffs, coconut tarts and other snacks as well.
Next we visited a soy factory in Bukit Koman and most of us left carrying bags of 'tau foo pok' home. We adjourned to a Chinese 'kuih' and 'pau' stall where the owner entertained us with his karaoke style singing. The more we bought, the more he sang. It drew much laughter from everyone. Of course, we could not miss eating the popular Musang King Durian of Raub at a durian farm at Sg. Klau.
With good faith, kamma and the right connection, we were fortunate to be able to visit Dhamma Buddhist University (DBU) in Bentong, Pahang. Upon arrival, we were welcomed by 2 Reverends. Rev. Chuan Yuan gave us a guided tour and offered us tea. The nun introduced to us their mooncakes which are produced by the monastery. On our part, we offered fruits and requisites to the monk and nun who are themselves students at the university.
Eco Monastery is the brainchild of Ven. Master Hui Hai who is also the founder of DBU. Spanning 50 acres of land, Eco Monastery is the first monastic institution to be built in Malaysia to propagate holistic Buddhist teachings, and nurture Buddhist teachers and preachers through Buddhist education, culture, charitable work, and moral education.
Before we left the monastery, we were given blessings in the bus by the Reverends. With those good blessings and the safe driving of the bus driver, we arrived home safely at sundown, happy and contented.