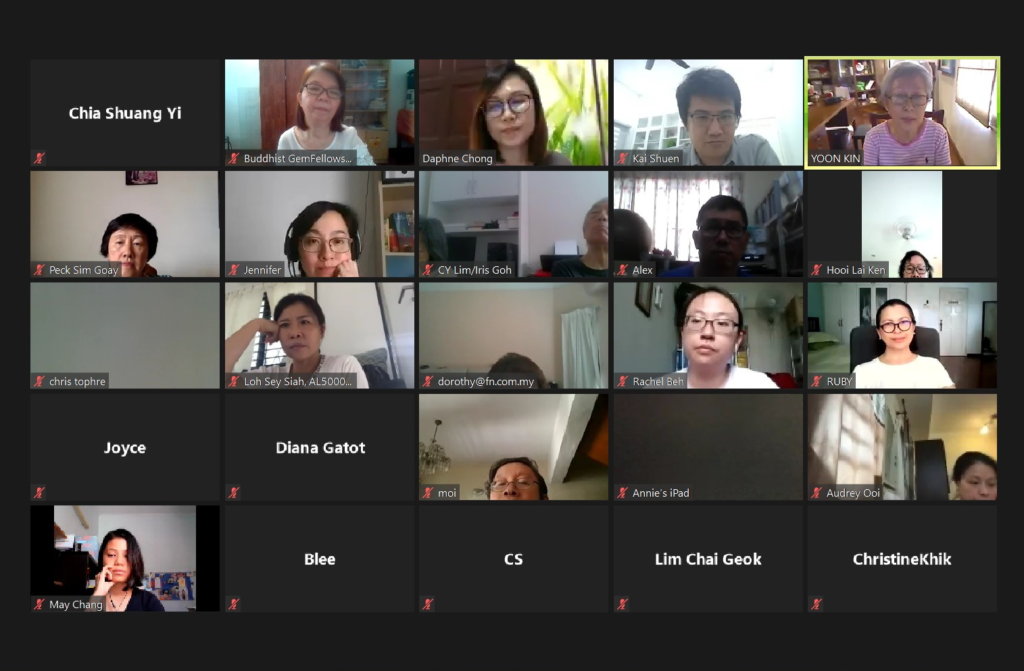 My experience being a first-time virtual host for BGFCU was enjoyable as I had a great co-host, Sis. Yoon Kin, who helped to keep track of all the questions posted in the chat box by the participants during the online class. We also had a remarkable speaker Bro. Pheh Kai Shuan, the Head of Programme and Clinical Psychology and Counseling at the University Tunku Abdul Rahman, delivering a seamless and well-paced presentation on 'Befriending Adolescents' in a very interactive manner.
We specially want to thank Sis. Wong Chung Heong who went through several dry runs of the program with both of us to ensure the technical aspect was well-controlled, and to enable the session to flow seamlessly.
However, there are also some drawbacks of online classes as they limit us to virtual contact as opposed to contact with real human beings. Moreover, we cannot see each other's body language as some participants choose not to turn on their video cameras. Another drawback is that the WIFI speed at the homes of some participants is very slow, resulting in an unstable internet connection, which can be very frustrating.
Nevertheless, personally, I fully embrace these virtual classes as they help us save a lot of traveling time and enable us to remain in the comfort of our own homes.
KUDOS to the advanced technology available to us all!