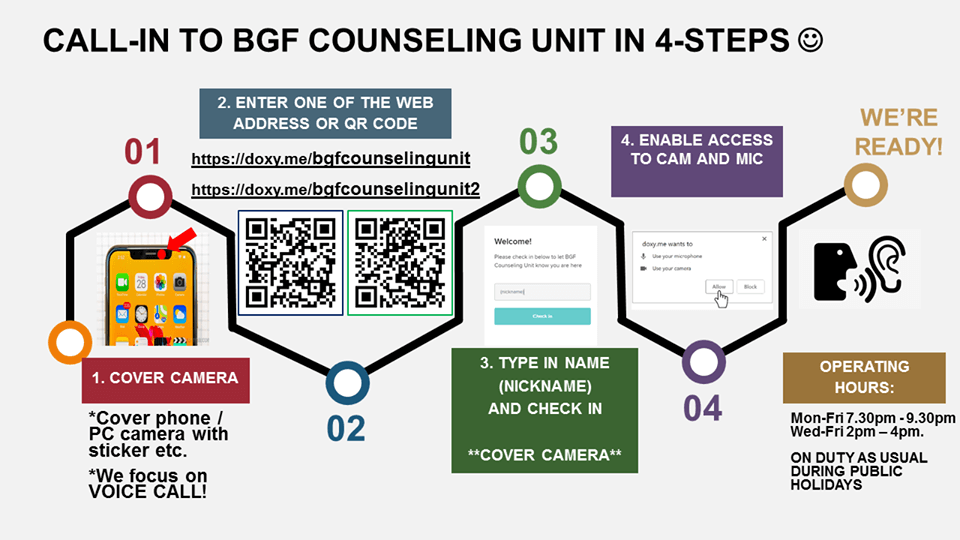 With effect from 1 April, BGFCU has switched to on-line Helpline service during MCO.
We are here to listen and provide emotional support.

It is simple, no download is required, caller identification is confidential.
P.S. PLEASE COVER YOUR CAMERA BEFORE CHECK IN (USING TAPE, PAPER ETC.) TO REMAIN ANONYMOUS.
Our operating hours are as follow:
Mondays to Fridays 7.30pm to 9.30pm and
Wednesdays to Fridays 2.00pm to 4.00pm.
We are on duty as usual during Public Holidays.