by Sister Catherine Siow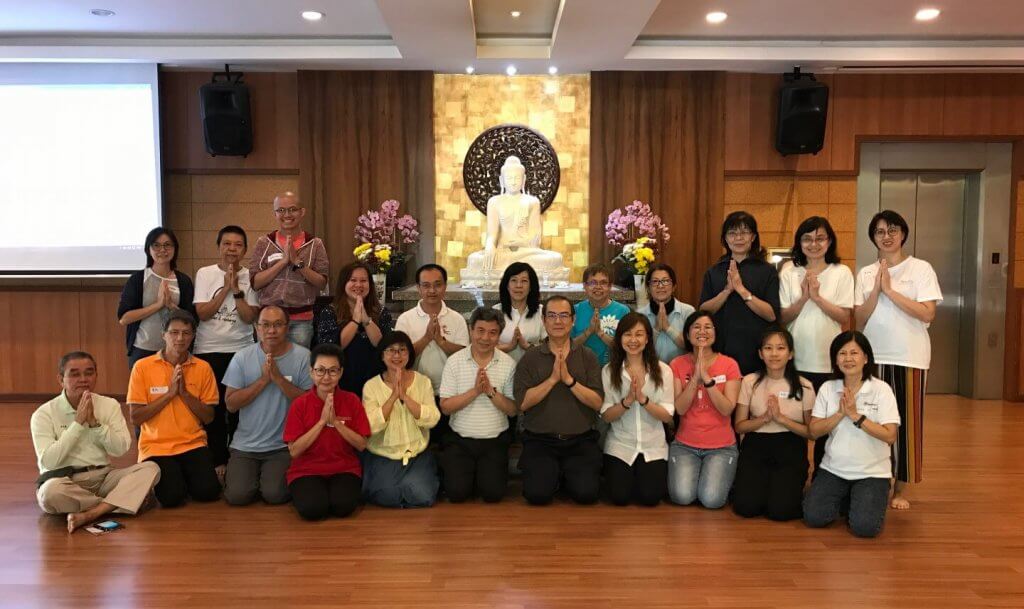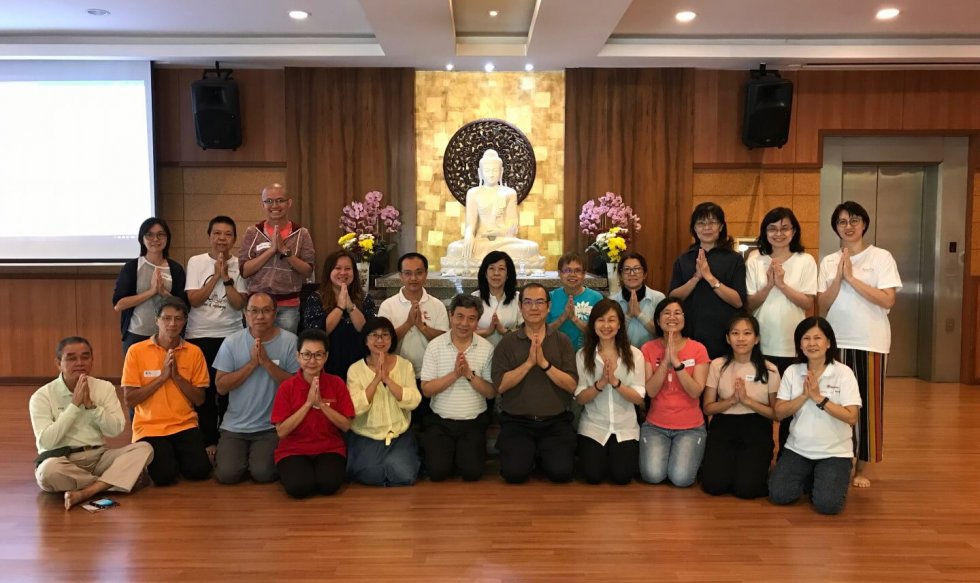 It is not often that a jet-setting vice-president of a global conglomerate descends on BGF to spend the day with its "worldlings" ("uninstructed" or otherwise). When he does, the occasion calls for much bustle for this worldling who would clear her topsy-turvy retiree-calendar to attend the workshop as well as scrounge for first right to report about it here.
A perennially in-demand Dhamma speaker, Bro Benny has delivered many scintillating sutta workshops at BGF which made a "sutta foodie" of me. The July 20 workshop was no less a grand fete. Some 30 participants were treated to a bountiful spread of enticing appetisers, three gourmet main courses and pithy take-home desserts, all enhanced with a sprinkling of Bro Benny's trademark flavourful condiments.
Being meticulously all-encompassing, Bro Benny ensured that we could partake of the "e-meal" in advance on the full moon day of Asalha on July 17. When I opened my Inbox, it was a feast for the eye and mind as I tucked in the "appetiser" of colourful slides and nuggets of wisdom.
On workshop day, I savoured gourmet servings of Anumana Sutta (Inference), the mouthful Ambalatthikarahulovada Sutta (Advice to Rahula at Ambalatthika), and my favourite platter, the "Eight Worldly Winds" (Lokavipatti Sutta). Brimming over, my hearty tiffin packed home desserts of memorable morsels from the group presentations, Q&As, fellow participants, and, indispensably, Bro Benny's rendition of flavourful seasonings from great masters such as Sheng Yen, Hsing Yun and the Dalai Lama.
Most of all, I am grateful that, with the quality of Guan Shi Yin ("One Who Hears the Suffering of the World"), Bro Benny must have heard my "difficult-to-admonish" lamentation as I adjust to being an "easy-to-admonish" retiree-worldling, with this timely workshop on Wise Reflection.