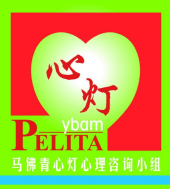 by Bro. Moi Pak Kheong
On 21 September 2019, a group of us from the BGF Counselling Unit made a study visit to the PELITA Psychological Guidance Unit set up by Young Buddhist Association of Malaysia (YBAM) with local Buddhism as its foundation.
Sister Ellie, the head of PELITA, who had kindly invited us to the sharing session started by explaining that PELITA had chosen to use the term "psychological guidance unit' instead of "counseling unit" because of a concern that usage of the term "counseling" may contravene the rules and regulations enforced by Lembaga Kaunselor Malaysia.
PELITA's "psychological guidance" is delivered over the phone, via email and face-to-face sessions using mainly Mandarin as the working language. There were a total of 18 helpers who manned the phone helplines. Some of them (including 2 registered counselors) were also authorised to do face-to-face sessions. Persons asking for help through email were attended to by 2 helpers with a response time of not more than 7 days.
PELITA's helpers are required to undergo 3 levels of training. Level 1 is spread out over 4 full days with an emphasis on self-discovery. Participants pay a fee for the course. Level 2 takes 6 days, divided into Part A teaching basic counseling skills and Part B, which comprises a 2-day-1-night retreat to impart basic knowledge of Buddhism. Participants also pay a fee for this level. Level 3 is delivered over 8 days. Counseling theory is covered, followed by role plays. Each participant has to play the role of a counselor 6 times within the group, and also to call other counseling centres acting as a person-in-need. Additional training is also given to handle email services.
Helpers are also required to clock a specified minimum hours of calls in live situations. Only calls with a minimum duration of 20 minutes are taken into account.
Firstly, the trainee helpers have to fulfill a minimum of 30 hours of listening-in to calls as a junior, observing how the seniors answer calls and learning effective practical ways to handle various types of callers. Then the trainee helpers progress where they are required to clock a minimum of 50 hours answering calls under supervision.
After that, the trainee helpers move on to become full-fledged helpers answering calls independently. They need to clock a minimum of 100 hours and "homework" before progressing to become junior supervisors. As junior supervisors, they have to click a minimum of at least 100 hours and "homework" to become supervisors.
Sister Ellie shared some statistics on calls received by PELITA. The helpline was started on 7 June 2007. In that calendar year, PELITA received 36 calls. The calls received increased over the years to 247 in 2017. In 2018, they received 205 calls. On average, PELITA receives slightly more than 1 call per day, with a maximum of 5. PELITA's helplines has a capacity to take a maximum of 6 to 7 calls per shift. The calls are from all over Malaysia. The service has been helped very much by the parent body, YBAM which itself is a national organization with branches all over country.
To encourage repeat calls by creating rapport between callers and helpers, every helper is scheduled to perform their duty every week at the same day and the same time. 6 helpers man the helplines every day. A debriefing on the case is done immediately after the end of each duty shift. Unsurprisingly, the majority of calls involve repeat callers with psychological issues. However, PELITA rarely receives complicated cases that require referral to more competent bodies.
PELITA shared with us the facilities employed to deliver the phone helpline services including the rooms used by the helpers. They use one phone number with 3 hunting lines connected via a PBX system similar to those currently used by Life Line and Than Hsiang. The system costed RM 5,000 and came with a perpetual license of 20 seats.
Each helper sits in a dedicated small room with soundproofing. The PBX ACR call-recording system can record 3 incoming calls at any one time and allows a supervisor to listen in to the conversations via headsets outside the rooms by selecting any active line. Supervisors do not interrupt the sessions handled by the helpers. The recordings are used to impart learning to helpers and also to replay to callers at their request. The recordings are deleted from the system after 7 years.
To maintain confidentiality, all call records or notes recorded during the phone sessions are not allowed to be taken out from PELITA. They are discarded accordingly when no longer required. Each helper has a personal file to keep track of their case notes.
The study visit ended with an appreciation of gratitude to PELITA. PELITA responded with a declaration that it is open to collaboration with BGFCU to leverage on each other's language skills and strengths.